Welcome to Northampton 6535
Just 40min drive north of Geraldton, Northampton is located in the beautiful Midwest region of Western Australia.
The 104th Annual Northampton Show
Saturday 17 September at the Showground
Admission to Grounds
Relevant cards must be presented
Adults $15.00
Seniors Card Holder $10.00
Elderly Pensioners $5.00
Companion Card Accepted
War Veterans & Children (under 17 years) – FREE
Membership
Senior $10.00
Junior (under 17 years) $2.00
Pensioner $5.00
Show Office
Find us in the Northampton Community Centre Squash Court area and open 10:00am – 4:00pm Monday 12 to Friday 16 September.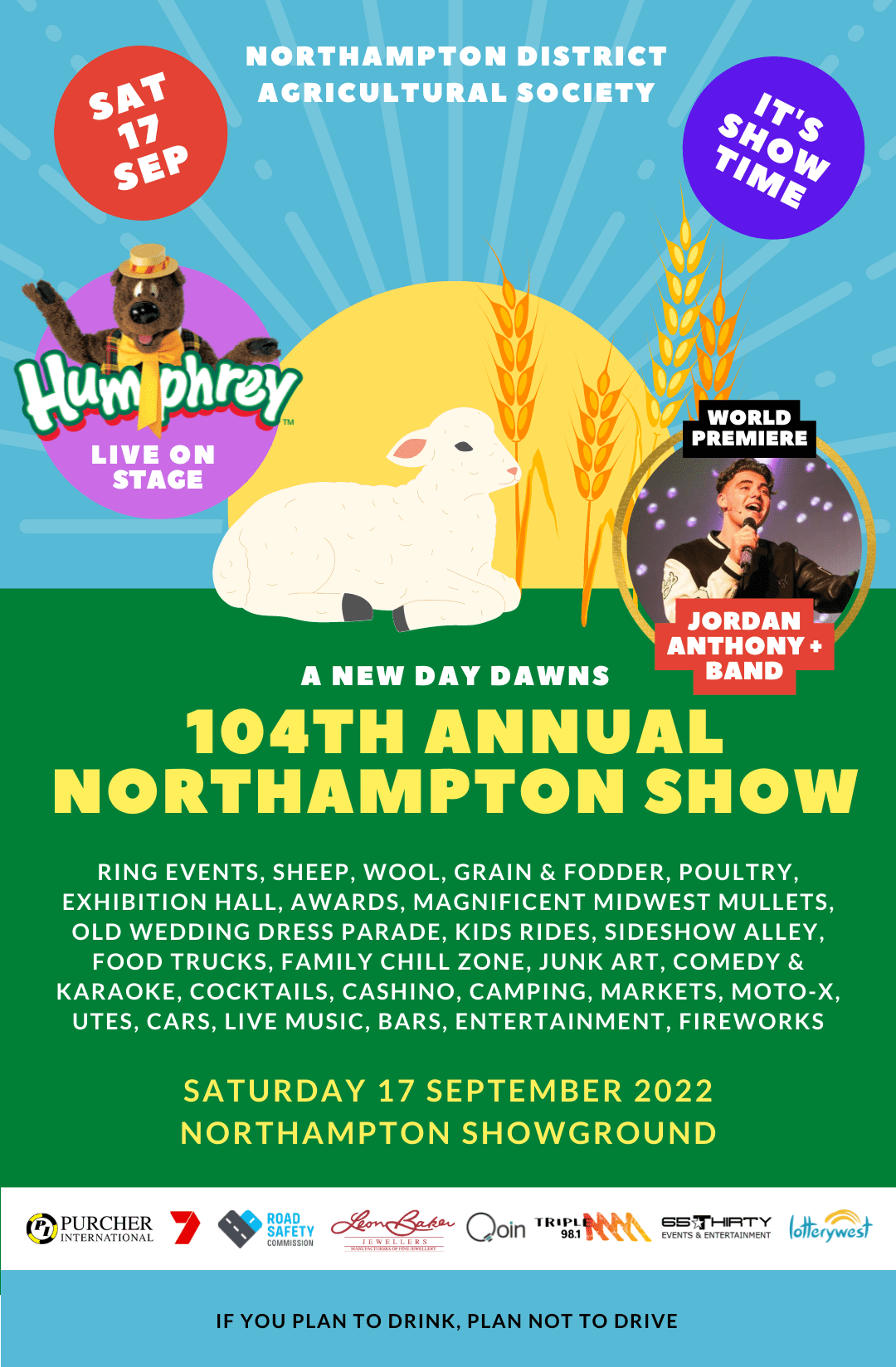 Subscribe for Updates
Join our email list and be the first to know whats new at the Northampton Show. We hate spam too and promise your personal information is in good hands!