Work as a volunteer at the Nothampton Show
Nominate yourself and your friends to volunteer at this years Northampton Show – Saturday 16 September 2023 at the Showground. We have many volunteer various roles to fill, both on the day and in the lead up to our major event. They say many hands make light work, and the same is true for our volunteers. The more volunteers we get to help on the day, the shorter your shift and the sooner you can knock-off and enjoy all the fun and festivities of show day in Northampton, Western Australia.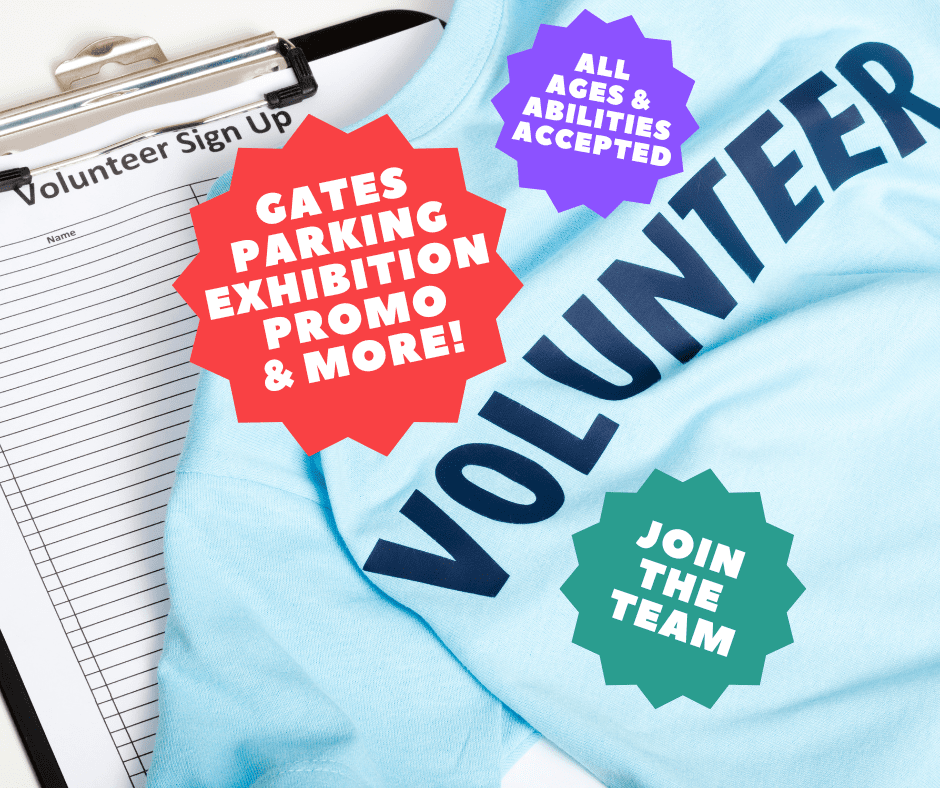 Why volunteer?
Volunteering for the community can be a rewarding experience that benefits both the individual and the community as a whole. Here are some reasons why someone might choose to volunteer:
Giving back
Volunteering provides an opportunity to give back to the community and help those in need. This can be a fulfilling experience and can help individuals feel like they are making a positive impact in the world
Building skills
Volunteering can provide an opportunity to develop new skills or hone existing ones. For example, volunteering at a non-profit organization might involve fundraising, event planning, or public speaking, all of which can be valuable skills in a professional setting.
Meeting new people
Volunteering can be a great way to meet new people and make new friends. It provides an opportunity to connect with like-minded individuals who share a passion for helping others.
Improving mental health
Research has shown that volunteering can have positive effects on mental health. It can provide a sense of purpose, boost self-confidence, and help reduce stress and anxiety.
Making a difference
Volunteering can make a real difference in the lives of those in need. Whether it's helping out at a local food bank or mentoring a child, even small actions can have a big impact.
Overall, volunteering is a great way to give back to the community, develop new skills, meet new people, improve mental health, and make a positive difference in the world.
Be in the know on the show
Stay informed with all the news on the Annual Northampton Agricultural Show.