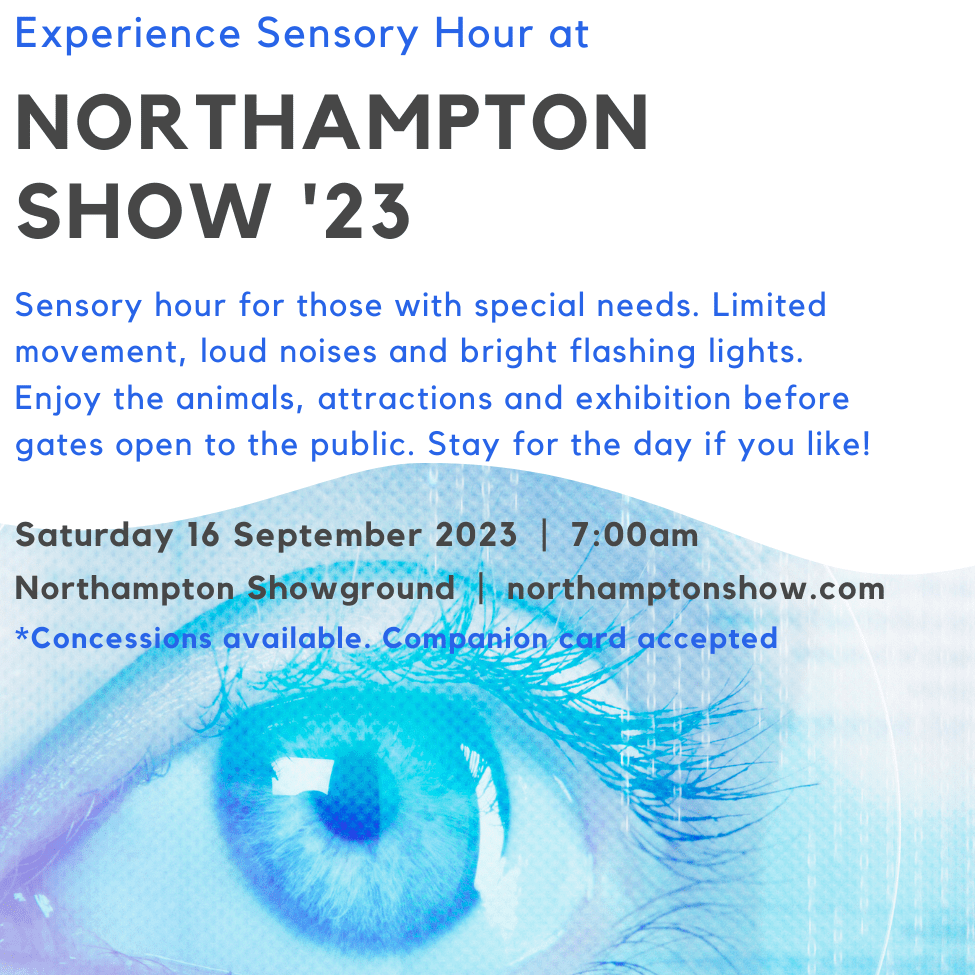 Experience Sensory Hour for those with special needs at this year's Northampton Show. During Sensory Hour there will be limited movement around the grounds, reduced noise and no bright or flashing lights. Enjoy the animals, attractions and exhibition before gates open to the public. Stay all day if you feel comfortable. We want everyone to be able to enjoy a safe and happy community show.
Sensory hour starts at 7am before the gates open to the general public from 7:30am. Concession priced tickets are available, and we always accept Companion Card.
For more information, assistance or special requests, please click the button below to register your interest. Also, if you plan to come early at 7am for Sensory Hour, please let us know what you would like to see, as we may need to open up some special zones just for you and your companion.